For a long-term and natural-looking replacement to missing teeth, modern procedures at DentalWorks - Cary Crossroads in Cary, NC by our dentists offer dental implants to build and reestablish a complete, healthy smile. Dental implants surgically put titanium posts in the jawbone to simulate the missing tooth root, so false teeth can be connected for a reliable fit that does not need adhesives or eating restrictions. The false teeth can be dyed and contoured by our dentists to fit in with the patient's teeth for a realistic look. For patients who are need to replace one tooth or several teeth, dental implants at DentalWorks - Cary Crossroads can be a wonderful, long-term choice.
Reviews
"Needed a crown for my broken molar. Dr. Ghodke & April were the best! Deft & fast & very kind & thoughtful."
- R.L. /
Google /
Jul 14, 2018
"As always my experience was fabulous. The entire team is very engaged and do everything possible to keep you calm and at ease. They make every effort to explain the financial side and suggest ways to help you get your treatments paid as economically as possible Highly recommend"
- J.B. /
Google /
Jul 14, 2018
"Wonderful experience despite having to have my teeth with full braces cleaned! Thank you Pam and Tammy!"
- E.K. /
Google /
Jun 23, 2018
"Please note that this is not a review regarding their dental care, this is regarding their oral surgery (which they only do once a month reportedly). I had an excellent experience personally. While costly, extracting my wisdom teeth was mandatory and it took all of around 15 minutes. I stayed awake and strong communication was present at all times to ensure that I did not experience any unnecessary pain."
- J.Y. /
Google /
May 31, 2018
"Drs. Lindsey and Ghodke are the best! The staff is also the best. Been a patient for over 15 yrs — always impressed with the professionalism, compasssion and patience. No arm-twisting like the guys at the auto repair place. Just an an honest assessment and a plan to make you better. Always excellent work at this very popular practice..."
- M.D. /
Facebook /
May 25, 2018
Previous
Next
Before a dental implant is started, a full exam will be performed by our dentists to determine the health and strength of the gums and jawbone. If the individual is an acceptable candidate for dental implants, oral X-rays and impressions will assist our dentists to decide the best placement for the dental implants in the jaw. The individual may be given sedation and local anesthesia to relax the patient while our dentists put the titanium post into the jaw. In the next 3 - 6 months, the bone and dental implant will grow together while healing and as soon as the implant is stable, the false tooth or teeth will be joined to the implant through a connector. Our dentists may alter the implant and replacement teeth for a comfortable and lasting fit.
Typical patients have little or no pain after their dental implant procedure, but a few patients may experience temporary aches and soreness that may be treated with an over-the-counter pain medication, such as aspirin or Tylenol®. To extend the use of dental implants, patients should start a good home oral care regimen including daily flossing, brushing, and anything suggested by the dentist. Consistent dental appointments at DentalWorks - Cary Crossroads in Cary, NC for professional cleanings and exams are also vital to caring for implants. Dental implants may last for a long time with proper care, but dental implants may eventually need to be repaired or replaced.
If dental implants are deemed to be required for oral health, the patient's dental insurance policy will often cover a portion of the final bill. Although, cosmetic dental implants are often not covered by insurance companies. At the patient's dental consultation, the office employees of DentalWorks - Cary Crossroads can figure our their insurance coverage and explain payment options and financing plans.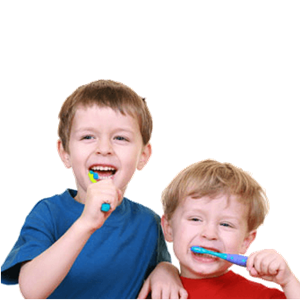 Whether you're missing a single tooth, many teeth, or every tooth, dental implants can be an enduring treatment that feel and look natural. After dental implants, you do not have to bother about false teeth budging, what to eat, or sticky denture adhesives, you can simply smile and appreciate your sturdy new teeth. If you are missing teeth or you have removable dentures, a dental crown, or bridge, talk to our dentists at DentalWorks - Cary Crossroads about the benefits of dental implants.
Related Procedures